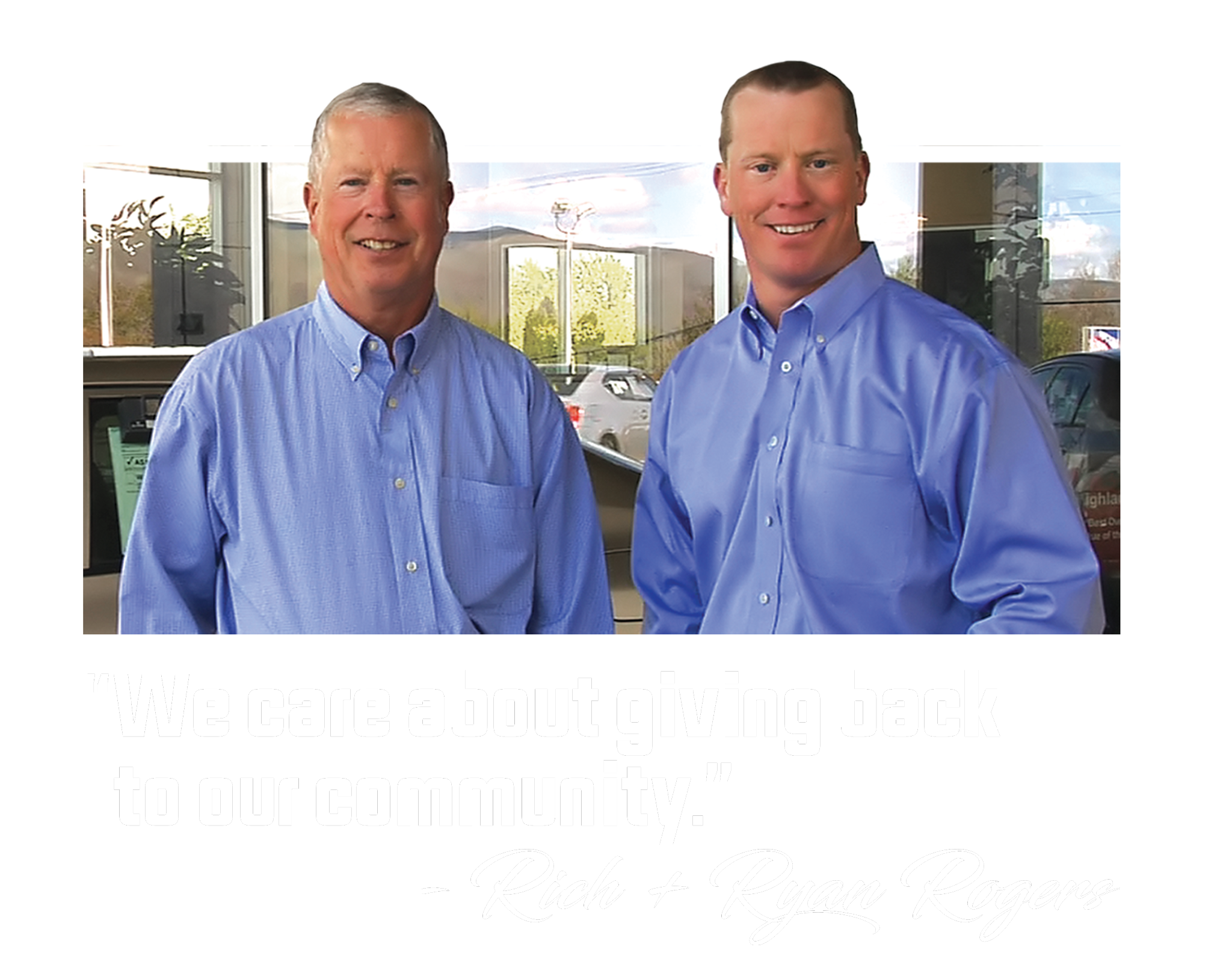 Local & Family Owned
The Rogers' dealerships are family owned and operated since 1971. We're committed to fulfilling our pledge of local community involvement, customer sales satisfaction, and customer service satisfaction.
We care about providing quality vehicles and exceptional service. We are here to help you with every step of your journey as you own your vehicle.
Rogers has donated over $20,000 every year to the Willow Center, PASS Program, Twin County United Way and Lewiston RoundUp.
Rogers Motors has donated over $150,000 to the LCSC Automotive Center.